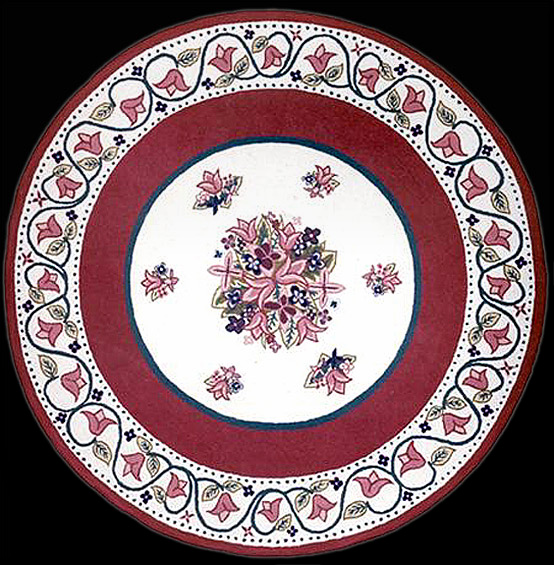 Though every attempt is made to render the rug detail as accurately as possible, we cannot assume
responsibility for apparent discrepancies due to computer monitor settings.

COLLECTION:
Bucks County Hook Rugs
STYLE:
Tulip
DESIGN# - COLOR:
1003 - Ivory / Rose
DESCRIPTION:
The Bucks County Hook Rug Collection incorporates today's most sought after decorating color combinations with beautiful traditional and country patterns.
Each rug skillfully hand hooked of the finest materials and dyes.
A thin latex layer applied to the back for extra sturdiness and durability.
| SIZES | SHAPE | RUNNER |
| --- | --- | --- |
| 2' × 3' | rectangular | |
| 2' 6" × 6' | rectangular | √ |
| 2' 6" × 8' | rectangular | √ |
| 3' × 5' | rectangular | |
| 4' × 6' | rectangular | |
| 5' × 5' | round | |
| 5' 6" × 8' 6" | rectangular | |
| 7' 6" × 9' 6" | rectangular | |
| 8' 6" × 11' 6" | rectangular | |
< Bucks County | Collections >