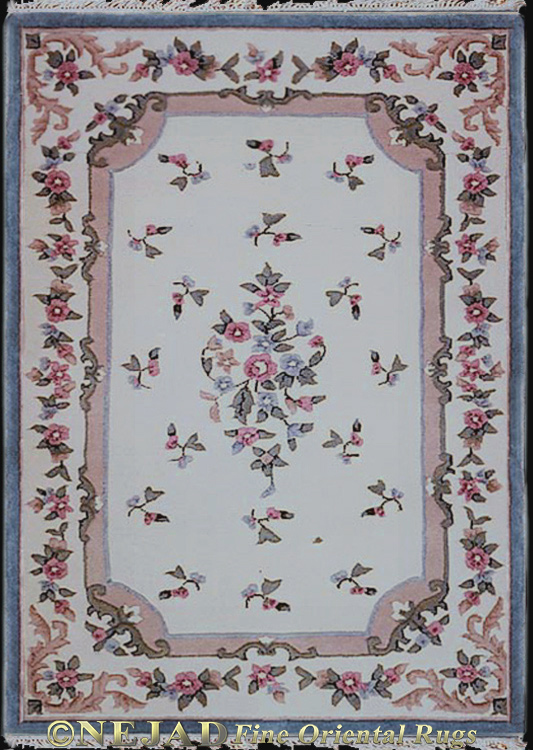 Though every attempt is made to render the rug detail as accurately as possible, we cannot assume
responsibility for discrepancies due to computer monitor settings.

COLLECTION:
French Country
STYLE:
Floral Aubuson
DESIGN# - COLOR:
2001 - Ivory / Blue
DESCRIPTION:
The French Country Collection offers timeless beauty and charm in soft beautiful color palettes.
Each rug is skillfully hand knotted in India in 100% wool pile and cotton warp and weft.
| SIZES | SHAPE | RUNNER |
| --- | --- | --- |
| 2' × 3' | rectangular | |
| 2' 6" × 6' | rectangular | √ |
| 2' 6" × 8' | rectangular | √ |
| 2' 6" × 10' | rectangular | √ |
| 3' 6" × 5' 6" | rectangular | |
| 5' 6" × 8' 6" | rectangular | |
| 7' 6" × 9' 6" | rectangular | |
| 8' 6" × 11' 6" | rectangular | |
| 9' 6" × 13' 6" | rectangular | |
| 12' × 15' | rectangular | |
| 12' × 18' | rectangular | |
< French Country | Collections >