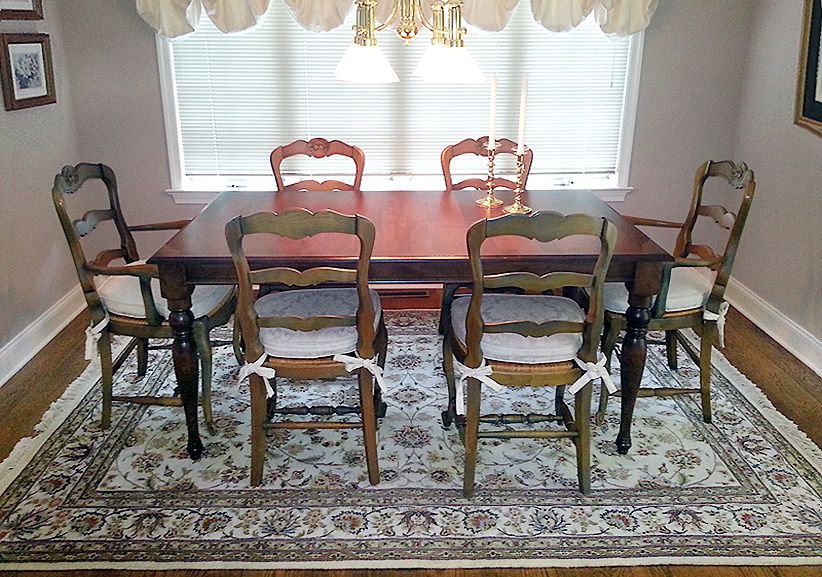 Home improvement area rug trade-in deals! Nejad Rugs will handle all the details of your Oriental rug trade-in! Upgrade now!
Tabriz Rugs Featured in Pipersville
Area Rug Trade-In Deal!
Pictured in this dining room is a classical, handknotted Sino-Tabriz rug, 6' × 9' in size. Its pile consists of both silk and wool.
The ivory field with the accented colors in the floral design give this dining room an elegant and relaxing feeling.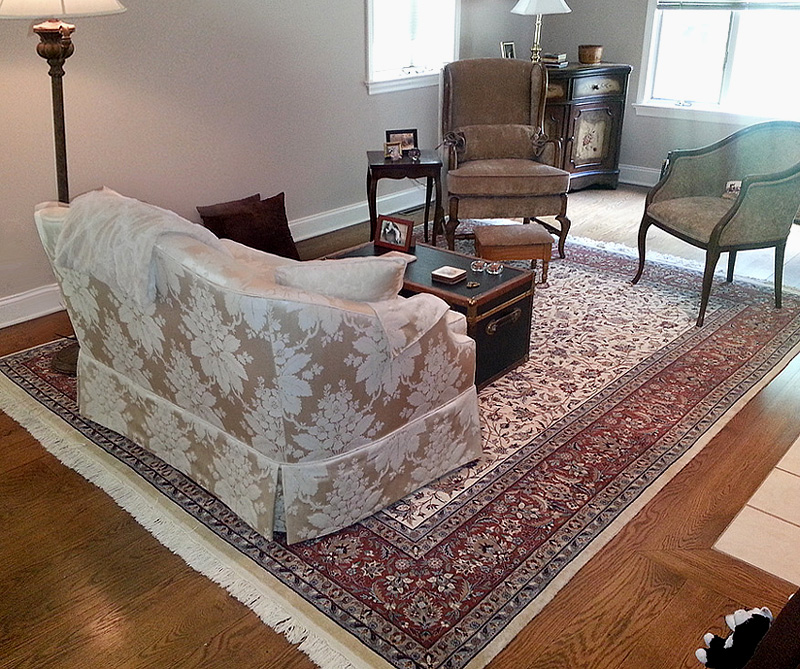 Here is an 8' × 10' beautiful, handknotted Tabriz rug in the living room. This oriental rug was made in Pakistan
by expert weavers who have created a Fine Tabriz masterpiece. This rug fits perfectly, showing the right amount of
hardwood floor on all sides and creating an intimateliving room space. These two rugs complement each other as if
the weavers had written these two rugs' destinies.

Previous Page | Nejad Home | Contact Nejad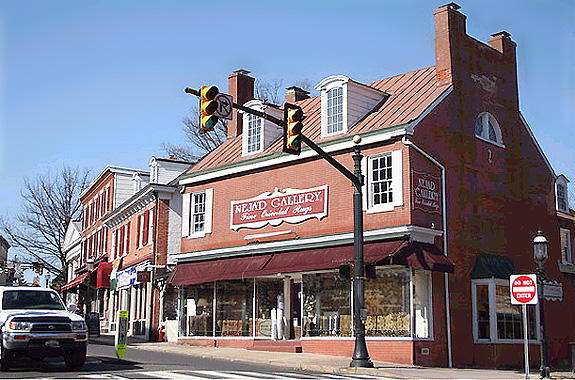 Nejad Gallery Fine Oriental Rugs showroom - Nejad is located at 1 North Main St
at the corner of North Main & East State Streets in historic Doylestown, Pennsylvania.

Nejad Rugs · 1 North Main Street · Doylestown, PA 18901 · 215-348-1255