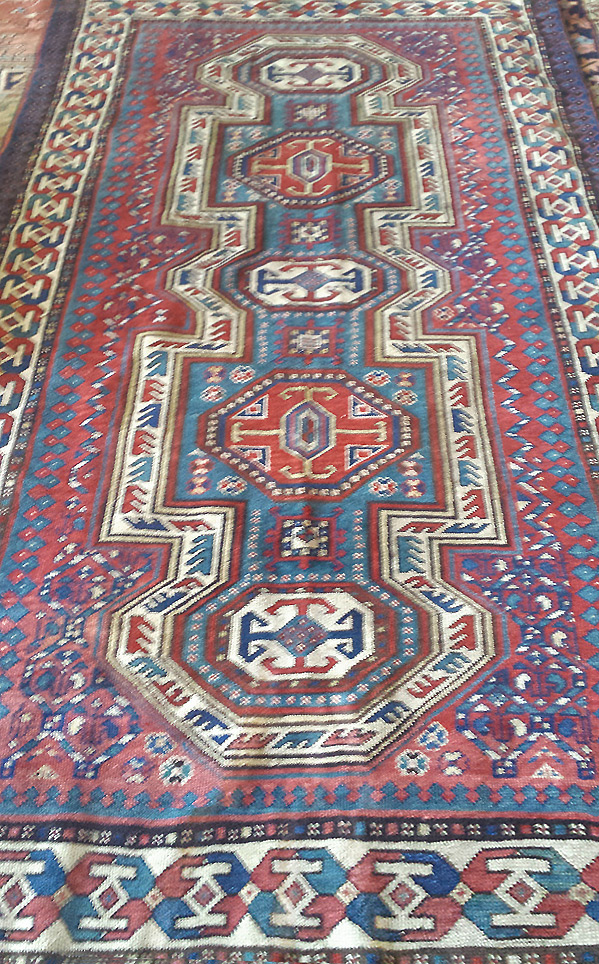 Restored (see above): Antique Caucasian Rug Shown After Restoration (see Before photo below)
Antique Caucasian Rug Restored by Nejad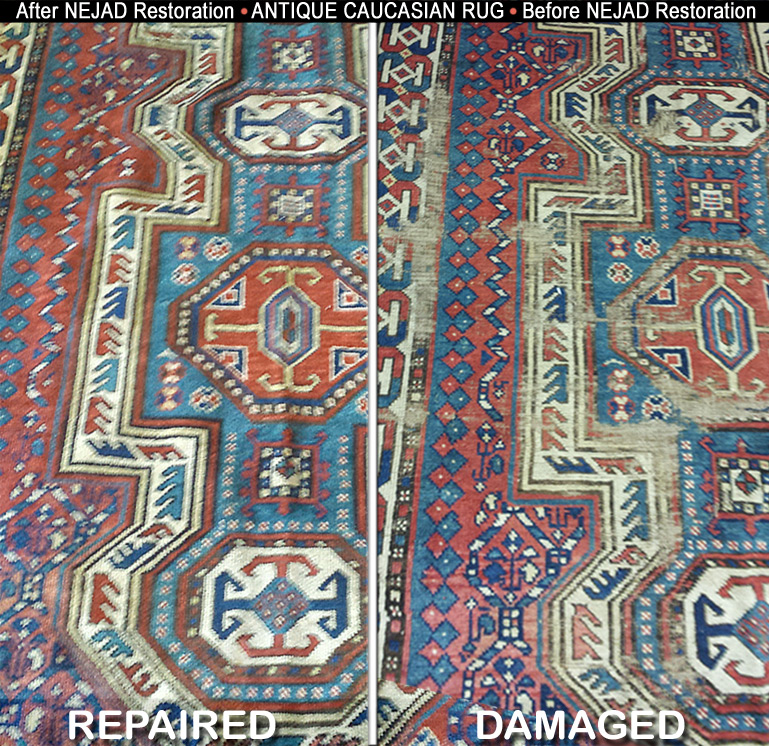 Before and after photos indicate the extensive damage to several sections of this antique Caucasian hand knotted rug in comparison to the after repair condition - and increased value - of this heirloom textile. If you have a rug needing a similar type - or any type - of repair, please do not hesitate to contact our Doylestown location (215) 348-1255, or even stop in personally with your rug to discuss the matter with Mr. Nejad himself. There is no charge for an estimate of the cost to repair your rug.
Previous Page | Nejad Home | Contact Nejad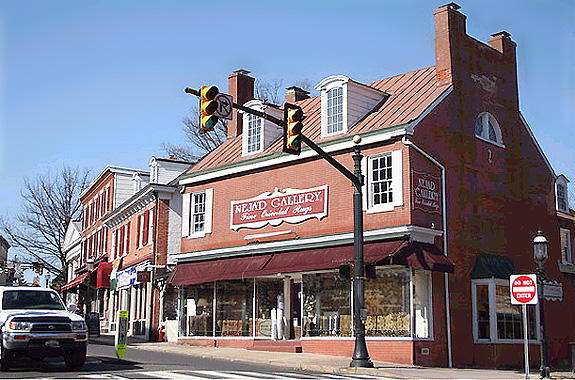 Nejad Gallery Fine Oriental Rugs showroom - Nejad is located at 1 North Main St
at the corner of North Main & East State Streets in historic Doylestown, Pennsylvania.