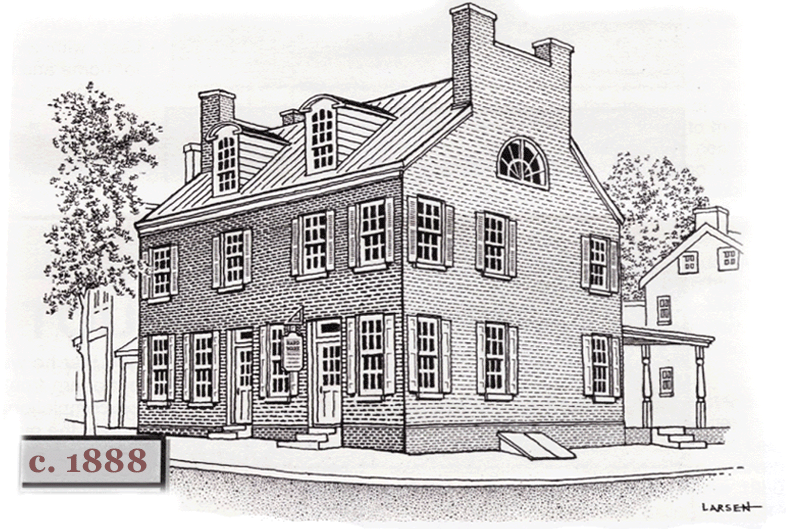 1 North Main Street was originally the site of an old frame building purchased by Joseph and Jesse Fell in 1781, the original foundation of which still exists under the present pavement. In 1833 Charles Harvey replaced it with the current brick construction which he operated as a hardware store. In 1845 it also housed the first telegraph office in Doylestown. The building was purchased by Charles Shive in 1909 and became Shive's Hardware until purchased by Jim and Nancy Way in 1981 and renamed the Sunshine Store. It is currently the site of the Nejad Rug Gallery.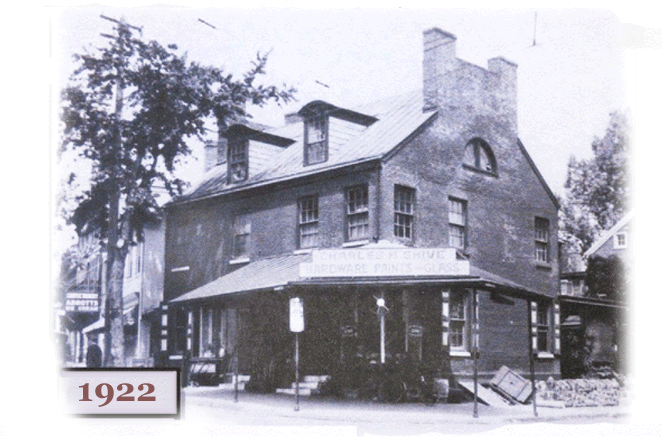 The northeast corner was one of the four original corners in the Crossroads Village of 1776. The other three corners housed the Magill Mansion House (now the Paper Unicorn), the Doyle Tavern (now the Fountain House) and the Ship Tavern (which became Lenape Hall).

Mr. Charles H. Shive had been a merchant in Doylestown and opened his hardware store on September 3, 1909. He was the youngest son of Ephraim and Maty Grover Shive of Tinicum. Mrs. Shive, the former Cecilia Black, was the only daughter of James M. and Emily Harris Black of Plumsteadville. The Shive home was at 7 East State Street in Doylestown. Shive's Hardware was one of the oldest hardware stores in America and synonymous with quality. It was a very modern store, catering to those who wanted the best, with an unusually large inventory for home and farm.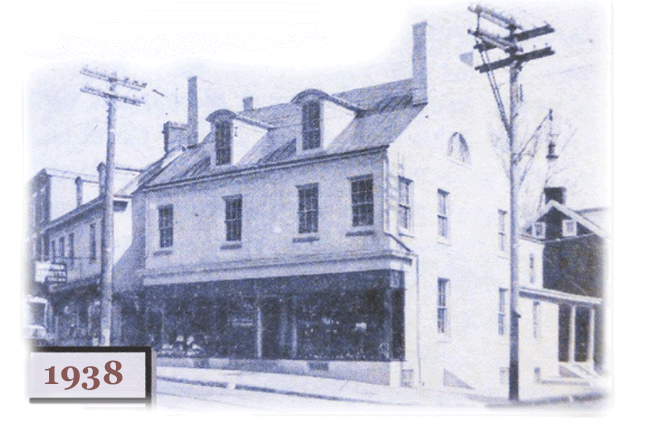 Mr. Shive noted that he was one of the first to have a modern front put on his store; and upon completion in 1923 it was known as one of the most attractive business properties in town.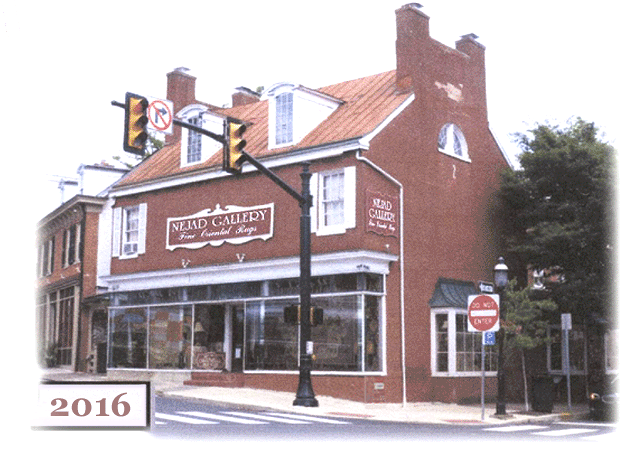 He owned and operated his store until January 1951 when the partnership of C. Frederick Kohler and Robert S. Sweet was formed, maintaining the name of Charles H. Shive Hardware Company and advertising "quality paints, hardware, better housewares, garden supplies" and "a fine gift department where you will find many usual and unusual gifts in pewter, glass, brass, etc."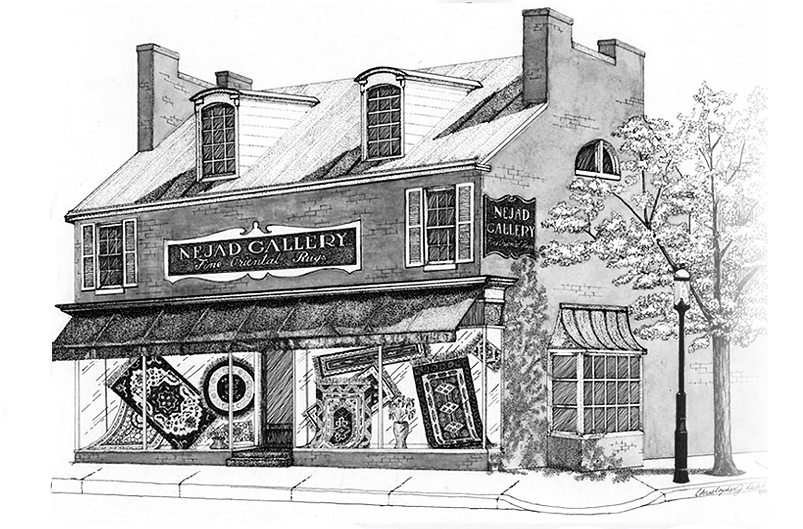 1 NORTH MAIN ST / 2017 - ARTIST RENDERING
Today, 1 North Main Street is the home of the Nejad Rug Gallery - designers, manufacturers and importers of fine handmade rugs since 1989 - with an inventory in excess of 30,000 rugs.