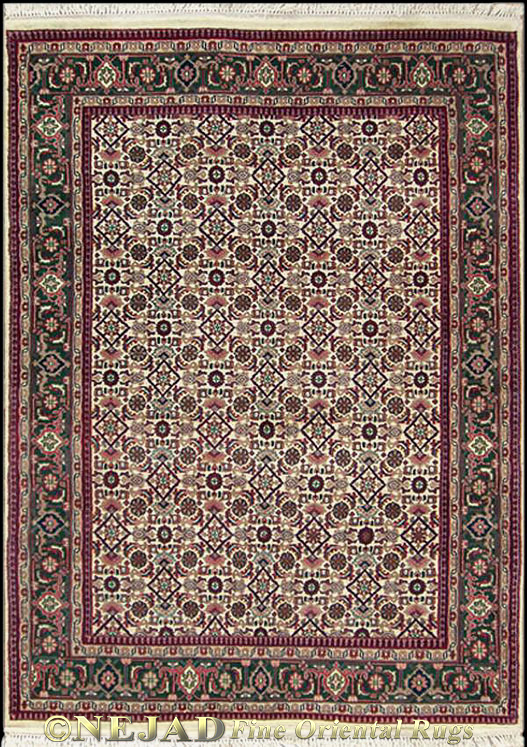 Though every attempt is made to render the rug detail as accurately as possible,
color may vary due to computer monitor settings.
Previous Page
|
Nejad Rugs Home
Room Settings featuring this Signature Traditional Rug: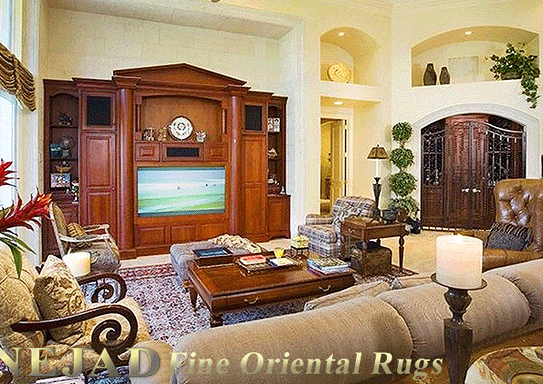 14' × 24' Nejad Signature Traditional Herati Rug M011IYEM

COLLECTION:

Signature Traditional
STYLE:
HERATI
DESIGN# - COLOR:
M011 - Ivory / Emerald
DESCRIPTION:
The Signature Traditional Collection features densely hand woven rugs in high quality wool making these rugs not only beautiful but also very durable.
Traditional Persian designs are reinterpreted in timeless color palettes, perfectly coordinating with classically designed interiors.
Hand-Knotted. 100% Wool Pile.
Imported from India.
| SIZES | SHAPE | RUNNER |
| --- | --- | --- |
| 2' × 3' | rectangular | |
| 2' × 4' | rectangular | |
| 2' × 26' | rectangular | √ |
| 2' 6" × 6' | rectangular | √ |
| 2' 6" × 8' | rectangular | √ |
| 2' 6" × 10' | rectangular | √ |
| 2' 6" × 12' | rectangular | √ |
| 2' 6" × 16' | rectangular | √ |
| 2' 6" × 18' | rectangular | √ |
| 2' 6" × 20' | rectangular | √ |
| 2' 6" × 22' | rectangular | √ |
| 2' 6" × 23' | rectangular | √ |
| 2' 6" × 24' | rectangular | √ |
| 3' × 5' | rectangular | |
| 4' × 6' | rectangular | |
| 5' × 7' | rectangular | |
| 6' × 9' | rectangular | |
| 8' × 10' | rectangular | |
| 8' 6" × 8' 6" | square | |
| 9' × 12' | rectangular | |
| 10' × 14' | rectangular | |
| 12' × 15 1"' | rectangular | |
| 12' × 18' | rectangular | |
| 14' × 24' | rectangular | |
< Traditional Rugs | All Collections >