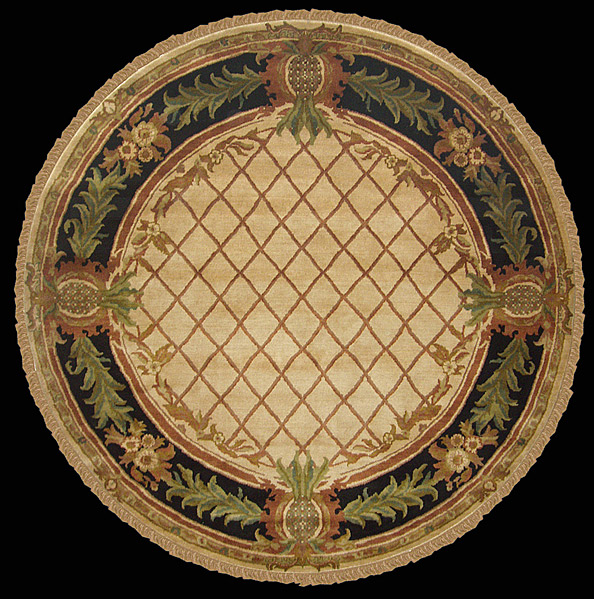 Though every attempt is made to render the rug detail as accurately as possible,
color may vary due to computer monitor settings.

COLLECTION:
Palm Beach
STYLE:
Pineapple Aubuson
DESIGN# - COLOR:
M061 - Beige / Black
DESCRIPTION:
The Palm Beach Collection offers upscale rug designs perfect for the more relaxed interiors of distinguished homes in warm weather climates.
Ocean elements and lush tropical fruit and fauna and are artistically designed in the most gorgeous color palettes.
Each beautiful rug is masterfully hand tufted using superior quality wool and dyes. 100% Wool Pile.
Origin India and China.
| SIZES | SHAPE | RUNNER |
| --- | --- | --- |
| 2' 6" × 6' | rectangular | √ |
| 2' 6" × 8' | rectangular | √ |
| 2' 6" × 10' | rectangular | √ |
| 2' 6" × 12' | rectangular | √ |
| 2' × 3' | rectangular | |
| 2' × 4' | rectangular | |
| 4' × 6' | rectangular | |
| 6' × 6' | round | |
| 6' × 9' | rectangular | |
| 8' × 8' | round | |
| 8' × 10' | rectangular | |
| 9' × 12' | rectangular | |
| 10' × 14' | rectangular | |
< Palm Beach | Collections >