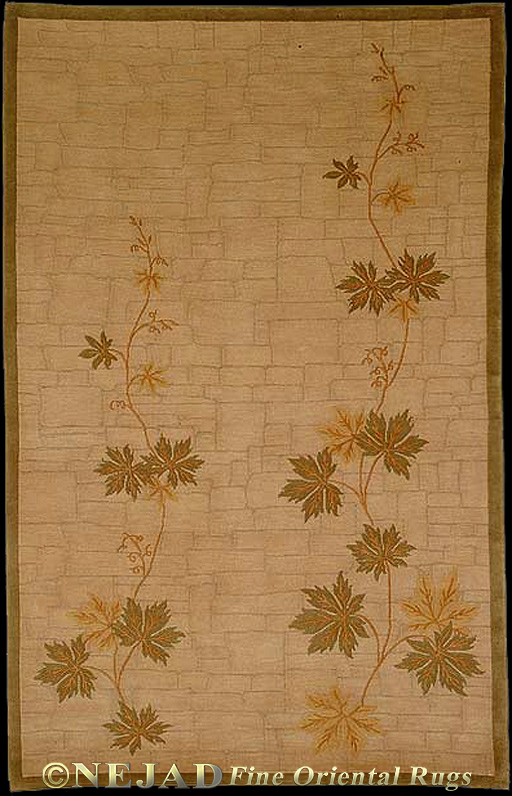 Though every attempt is made to render the rug detail as accurately as possible, we cannot assume
responsibility for apparent discrepancies due to computer monitor settings.

COLLECTION:
Neo Nepal
STYLE:
Climbing Vine
DESIGN# - COLOR:
NN001 - Beige / Sage
DESCRIPTION:
Our Neo Nepal collection offers artistic modern designs in gorgeous rich color palettes, carefully coordinated to compliment today's sophisticated contemporary decors.
Made of 100% Wool.
| SIZES | SHAPE | RUNNER |
| --- | --- | --- |
| 3' 6" × 5' 6" | rectangular | |
| 5' × 8' | rectangular | |
| 7' 6" × 9' 6" | rectangular | |
| 8' 6" × 11' 6" | rectangular | |
< Neo Nepal Rugs | Collections >