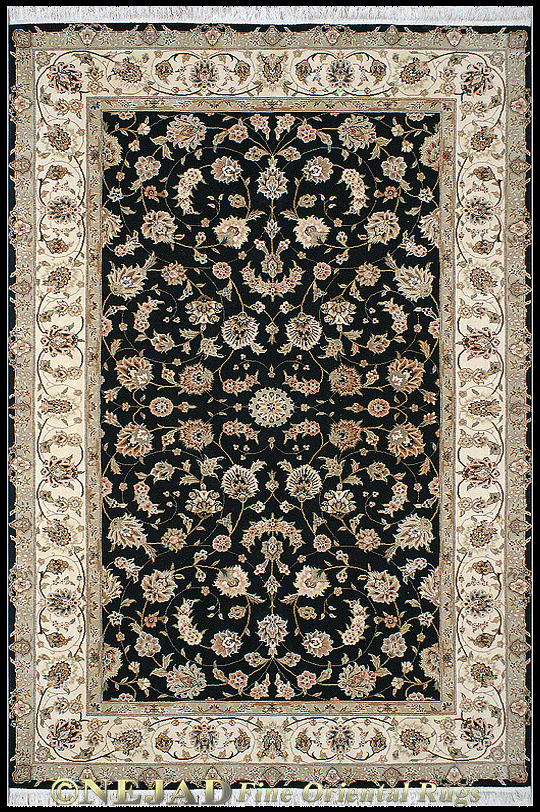 Color may vary due to computer monitor/device settings.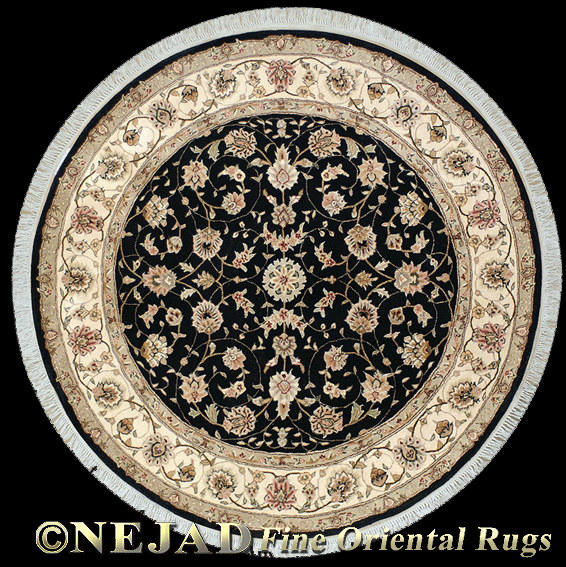 Room Settings featuring this Silk & Wool Rug: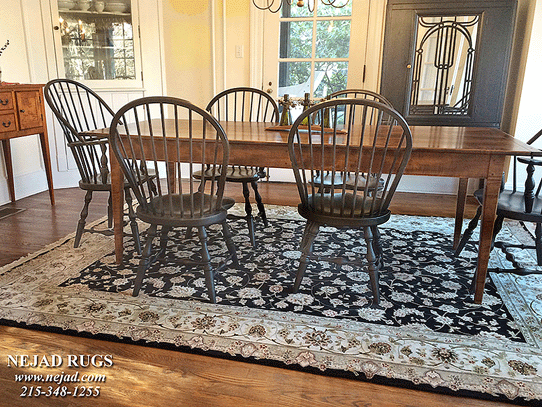 9' 6'' × 13' 6'' Silk & Wool Tabriz Rug SK015BKIY

COLLECTION:

Silk & Wool Knotted Rugs
STYLE:
TABRIZ
DESIGN# - COLOR:
SK015 - Black / Ivory
DESCRIPTION:
The Silk & Wool Knotted Rug Collection features magnificent traditional Persian Tabriz designs, with or without center medallion, in an exceptional hand knotted quality.
Each exquisite rug is expertly woven by the most experienced weavers using superior quality wool with design elements highlighted in pure silk.
The color palettes are rich and sophisticated, designed to compliment today's refined decorating styles.
Hand-Knotted.
Wool & Silk Pile.
Imported from China.
| SIZES | SHAPE | RUNNER |
| --- | --- | --- |
| 2.6' × 6' | rectangular | √ |
| 2.6' × 8' | rectangular | √ |
| 2.6' × 10' | rectangular | √ |
| 2' × 3' | rectangular | |
| 3.6' × 5.6' | rectangular | |
| 5.6' × 5.6' | round | |
| 5.6' × 8.6' | rectangular | |
| 7.6' × 7.6' | round | |
| 7.6' × 9.6' | rectangular | |
| 8.6' × 11.6' | rectangular | |
| 9.6' × 13.6' | rectangular | |
< Silk & Wool Rugs | All Collections >