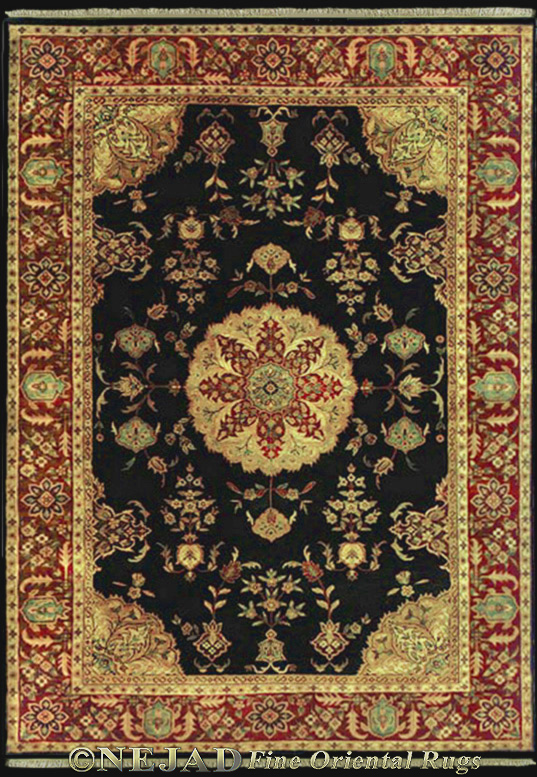 Color/brightness may vary due to computer monitor/device settings.

COLLECTION:

American Home Designer
STYLE:
TABRIZ
DESIGN# - COLOR:
T040 - Black / Burgundy
DESCRIPTION:
The American Home Designer Rug Collection is an extraordinary collection of expertly handmade rugs featuring the most beautiful upscale traditional designs at remarkable prices.
The velvety dense, lush, hand-tufted pile is made of 100% Wool with some styles containing beautiful Silk Highlights.
Imported from India and China.
| SIZES | SHAPE | RUNNER |
| --- | --- | --- |
| 2' × 3' | rectangular | |
| 2' 6" × 6' | rectangular | √ |
| 2' 6" × 8' | rectangular | √ |
| 2' 6" × 10' | rectangular | √ |
| 2' 6" × 12' | rectangular | √ |
| 3' 6" × 5' 6" | rectangular | |
| 5' × 5' | round | |
| 5' 6" × 8' 6" | rectangular | |
| 7' 6" × 7' 6" | round | |
| 7' 6" × 9' 6" | rectangular | |
| 8' × 8' | round | |
| 8' 6" × 11' 6" | rectangular | |
| 9' 6" × 13' 6" | rectangular | |
< Designer Collection | All Collections >