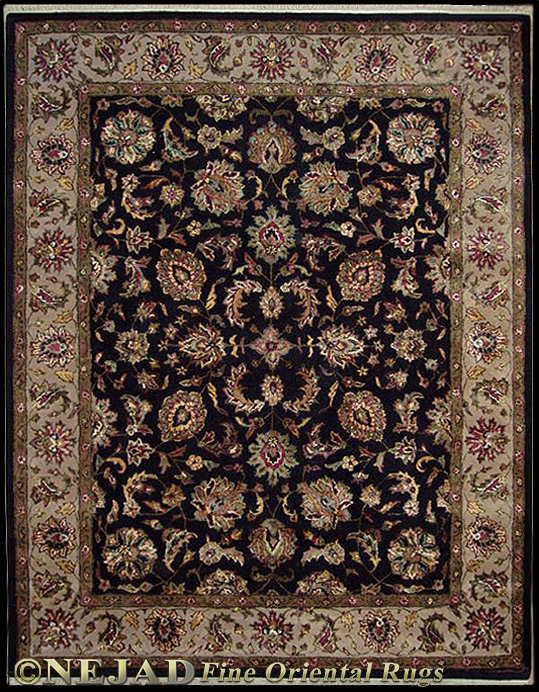 Though every attempt is made to render the rug detail as accurately as possible,
color may vary due to computer monitor settings.

COLLECTION:

American Home Designer
STYLE:
AGRA II
DESIGN# - COLOR:
T086 - Black / Beige
DESCRIPTION:
The American Home Designer Rug Collection is an extraordinary collection of expertly handmade rugs featuring the most beautiful upscale traditional designs at remarkable prices.
The velvety dense lush pile is Hand-Tufted made of 100% Wool with some styles containing beautiful Silk Highlights.
Imported from India and China.
| SIZES | SHAPE | RUNNER |
| --- | --- | --- |
| 2' 6" × 6' | rectangular | √ |
| 2' 6" × 8' | rectangular | √ |
| 3' 6" × 5' 6" | rectangular | |
| 5' 6"' × 8' 6" | rectangular | |
| 7' 6" × 9' 6" | rectangular | |
| 8' 6" × 11' 6" | rectangular | |
| 9' 6" × 13' 6" | rectangular | |
| 11' 6" × 14' 6" | rectangular | |
| 12' × 18' | rectangular | |
| 14' × 24' | rectangular | |
< Designer Collection | All Collections >