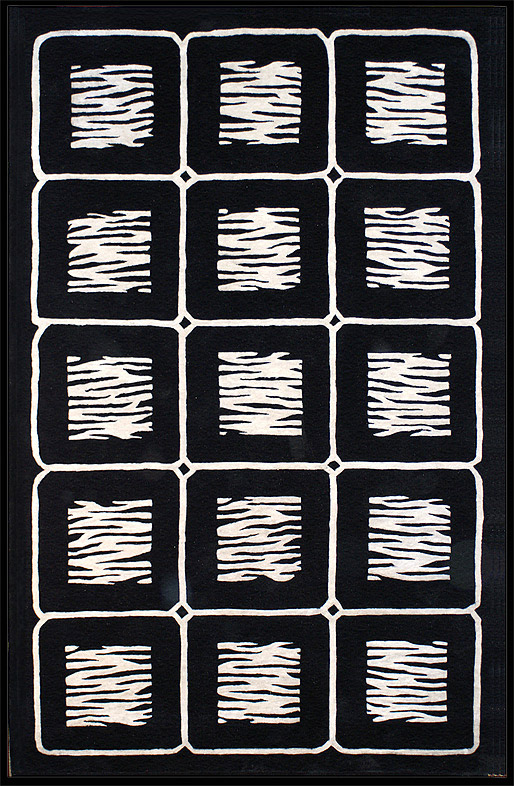 Though every attempt is made to render the rug detail as accurately as possible, we cannot assume
responsibility for apparent discrepancies due to computer monitor settings.

COLLECTION:
African Safari
STYLE:
Animal Magnetism
DESIGN# - COLOR:
WK008 - Off White / Black
DESCRIPTION:
The African Safari Collection offers designer home rug fashions in rich animal skin motifs.
These perfect floor accents compliment both traditional and contemporary decors.
Each rug is skillfully hand crafted using high quality wool and dyes, creating a luxurious pile texture.
Imported from China and India.
| SIZES | SHAPE | RUNNER |
| --- | --- | --- |
| 2' × 3' | rectangular | |
| 3' × 5' | rectangular | |
| 3' 6" × 5' 6" | rectangular | |
| 4' × 6' | rectangular | |
| 5' × 8' | rectangular | |
| 8' × 11' | rectangular | |
| 5' × 5' | round | |
| 8' × 8' | round | |
| 2' 6" × 6' | rectangular | √ |
| 2' 6" × 8' | rectangular | √ |
| 2' 6" × 10' | rectangular | √ |
< African Safari | Collections >