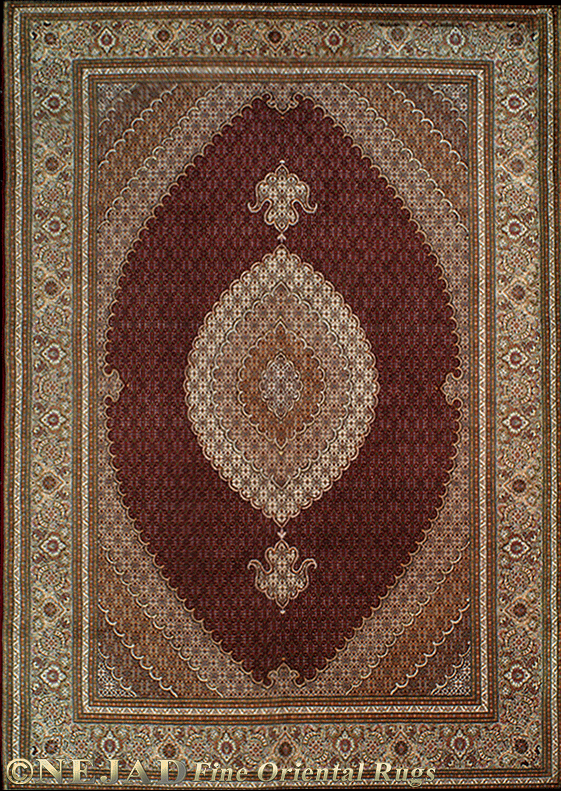 Though every attempt is made to render the rug detail as accurately as possible, we cannot assume
responsibility for any discrepancies due to computer monitor settings.

COLLECTION:
Genuine Persian Rugs
STYLE:
Mahi Tabriz
DESIGN# - COLOR:
987720 - Burgundy / Lt. Green
DESCRIPTION:
The Genuine Persian Rug Collection features extraordinary one of a kind hand knotted rugs woven by Persian master weavers using all natural dyes and the highest quality wool and silk.
Each rug represents the state of the art in Persian design and craftsmanship.
These authentic Persian rugs are made in and imported from Iran.
| SIZES | SHAPE | RUNNER |
| --- | --- | --- |
| 8' 3" × 11' 4" | rectangular | |

< Persian Rugs | Collections >

< BACK | NEXT >