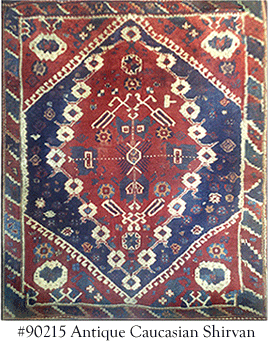 Caucasian Shirvan Antique Oriental Rugs
Overview
Shirvan rugs are tribal rugs that were made by the indigenous peoples that resided in the Southern Caucasus in an area that is now the eastern and northeastern area of present day Azerbaijan including the city of Shirvan (population 80,000).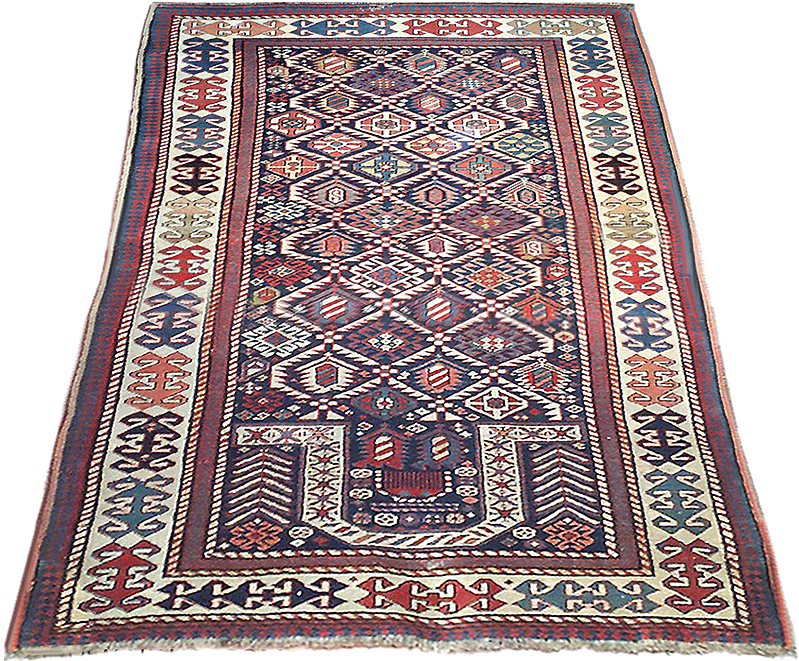 This large, antique tribal Caucasian Shirvan woven carpet is currently being offered by Nejad Rugs.
The Antique Shirvan Rug
Similar to the rugs produced in the northeast Azerbaijan area of Kuba and Shemakha, Shirvan carpets display a variety of designs and patterns that include floral and geometric motifs consisting of lozenges, stars, crosses and small animals as well as hexagonal latticework and feature octagon-shaped and cruciform medallions. The predominant colors used in these rugs are blues, reds and browns in the field with accents of golden yellow and ivory. The weavers employed a Turkish knot with 60 - 160 KPSI.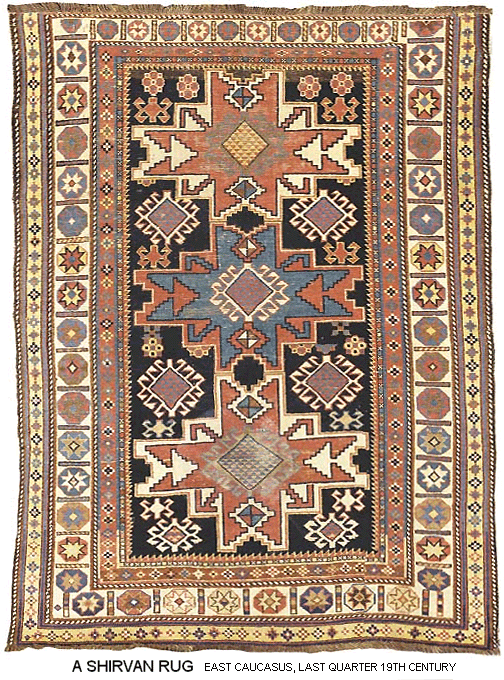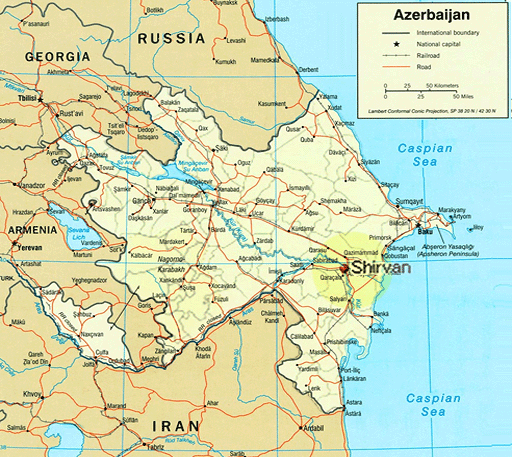 The Rug-Producing Region of Azerbaijan
Shirvan is a historically-significant, industrially and agriculturally-developed region in the eastern Caucasus stretching between the western shores of the Caspian Sea and the Kura River and is centered on a low flood-prone plain (Shirvan Plain).


Views of Shirvan National Park in eastern Azerbaijan both from along the shores of the Caspian Sea as well as inland.
Notes
The term Shirvani - or Shirvanli - is still used, as it was historically, in Azerbaijan, to designate the people of the Shirvan region. Before Iranization, and later Turkification, the bulk of the population of the Shirvan area were Caucasian speaking groups. Although smaller Caucasian and Iranian speaking minorities remain, the bulk of the population today are Turkic-speaking Azerbaijanis (Azeri).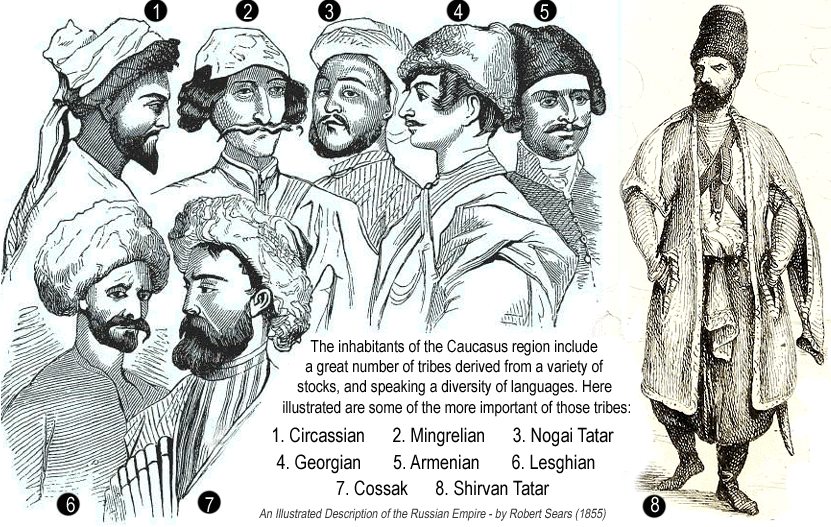 The above composite chart from 1855 and 1839 illustrates some of the ethno-linguistic groups of the Caucasus -
including the Shirvan Tartar on the right.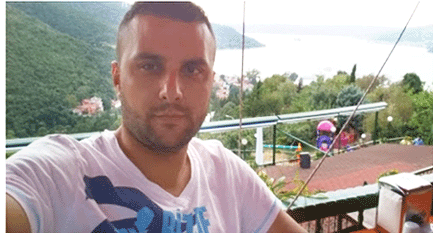 Alif Hajiyev, a National Hero of Azerbaijan, was killed defending fellow Azerbaijani citizens against Armenian insurgents
during the evacuation from the town of Khojaly (Massacre of Khojaly - 1992). Hajiyev, a Major in the Russian army,
was an Azeri who was born in - Khojaly.
Currently Nejad is offering the following antique Shirvan carpets for sale: #90215 Shirvan | #987432 Shirvan

About: Tabriz Antique Rugs | Heriz Antique Rugs | Mashhad Antique Rugs | Sarouk Antique Rugs | Kashan Antique Rugs
Kerman Antique Rugs | Serapi Antique Rugs | Bidjar Antique Rugs | Karabagh Antique Rugs | Kazak Antique Rugs
Turkeman Antique Rugs | Kurdish Antique Rugs | Farahan Antique Rugs | Darjazin-Hamadan Antique Rugs
Hereke Antique Rugs | Akstafa Antique Rugs | Mudjar Antique Rugs | Chichi Antique Rugs | Dagestan Antique Rugs
Senneh Antique Rugs | Shirvan Antique Rugs | Beluch Antique Rugs | Peking Antique Rugs | Qum Antique Rugs

French Aubusson Antique Tapestry